Longleaf Pine Ecosystem Restoration Project
Partners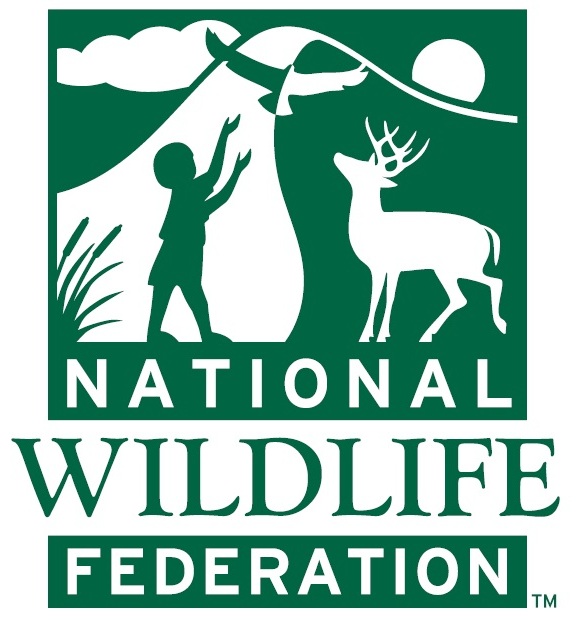 Project Abstract
In 2006, the Alabama Wildlife Federation and the
National Wildlife Federation
, recognizing their shared commitment to longleaf ecosystem restoration, developed and submitted a joint proposal to promote and deliver longleaf ecosystem restoration information and technical assistance to landowners in Alabama. In 2007, the proposal was funded through the
National Fish and Wildlife Foundation
and
Southern Company
Longleaf Legacy program. By the end of the three year grant period, the partners had worked closely with landowners in Alabama to restore 3,000 acres of longleaf habitat.
In 2014, the partners were awarded their third Longleaf Stewardship Fund grant to continue the program for another two years. M.
Kyle Marable
is responsible for implementing the project. Kyle is particularly suited for this project because of his academic training and work experience related to the longleaf pine ecosystem and habitat restoration.
Primary Activities
1. To re-establish longleaf pine on private land across its range within Alabama.
2. To provide private landowners the technical assistance necessary to restore and maintain the ecosystem in existing longleaf pine forests.
3. To provide landowners the resources and support needed to sustain their commitment to longleaf restoration once they have started.
Project Funding
This project is funded in part through a grant from the
National Fish and Wildlife Foundation (NFWF)
and the Southern Company's Longleaf Stewardship Fund.
Project Contact Information
If you are a landowner and you have an interest in restoring longleaf pine habitat on your property, contact M.
Kyle Marable, Resource Stewardship Biologist
at 334-301-8542 or
kmarable@alabamawildlife.org.
"

History of Longleaf
In the historical landscape, the longleaf pine dominated the coastal plain from east Texas to southeastern Virginia and extended into the mountains of Alabama and northwest Georgia. Early accounts suggest that the longleaf pine was the dominant tree species on an estimated 60 million acres and occurred in mixed stands on another 30 million acres. Ecologists described the fire-maintained longleaf pine ecosystem as one of the most biologically diverse terrestrial ecosystems outside the tropics, supporting hundreds of plant and wildlife species. Early explorers described the longleaf forest as being a vast open savannah dominated by "long-needled pine" and a low-growing herbaceous understory. Frequent fires ignited by lightning and native Americans were responsible for the development and maintenance of the open forest structure and biological diversity.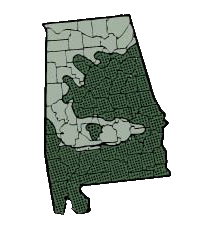 Longleaf Today
In the contemporary landscape, less than three million acres of the longleaf forest remain. This is a 97 percent decline from its historical range. The well documented decline has resulted from anthropogenic influences, such as forest clearing, plantation forestry, and urban development. Fire exclusion or infrequent fire regimes have contributed to the degradation of remaining forests. Longleaf pine and the plants and wildlife associated with the longleaf ecosystem are inextricably linked with fire. That is, fire allows the longleaf pine to thrive with little competition and is essential for maintaining a diverse plant and wildlife community. In the absence of frequent fire, rapid encroachment of shrubs and hardwoods occur. This limits natural regeneration of longleaf and causes a significant decline in biological diversity.
Ecosystem restoration, biological diversity conservation, and other similar paradigms are often poorly understood among landowners and land-users whose primary or only interest is game management. These paradigms are often associated with the recovery and conservation of imperiled wildlife species such as the red-cockaded woodpecker and gopher tortoise, while food plots, mineral supplements and the like are associated with game management. This narrow view of game management has negative consequences because it ignores the many values and functions of ecosystems. Ecosystem management and game management are not mutually exclusive; in fact, they are highly compatible.
AWF and NWF recognize the need for collaborative solutions to longleaf restoration, and that restoration efforts should be results driven. Consequently, there will be no generic set of recommendations for longleaf restoration and management. Instead, we will use a systematic planning approach that considers landowner goals and site conditions linked to constraints on what is possible to achieve the best possible results.