The Alabama Wildlife Federation provides workshops for educators, administrators and school volunteers to help them integrate conservation education into their daily lesson plans and to help them support their outdoor classroom activities.
---
Upcoming Workshops...
Understanding the Biodiversity of Alabama's Forest Lands and Connecting it to the Outdoor Classroom
July 19th and July 20th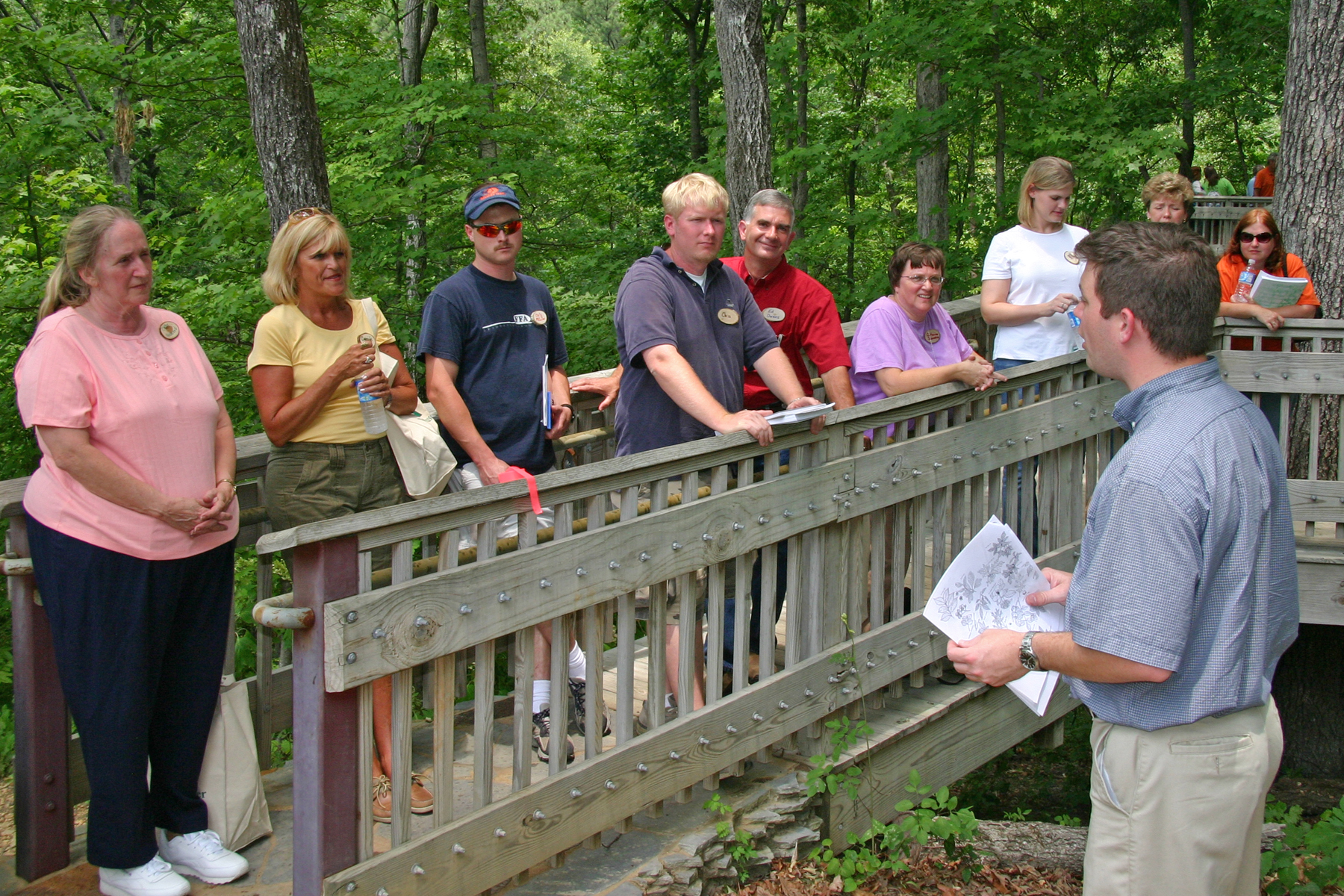 Download a Workshop Flier
Join us for this 2-day workshop that will focus on understanding Alabama's forest lands, their value and the role they play in maintaining Alabama's biodiversity. During the workshop, educators will participate in a variety of educational hands-on experiences that teach about our forest lands, that they can take back to the classroom and share with their students and co-workers. We will also share and use resources from a new Project Learning Tree (PLT) Module: Southeastern Forests and Climate Change guidebook (participants will receive a copy). In addition, we will share several learning station ideas/plans, nature-based activities/modules/resources, as well as ideas for Project Based Learning and Citizen Science Projects that can be used in the school's outdoor classrooms. (Target Audience: Fifth Grade—High School)

This year's workshop includes the following topics:
The Climate of our Forest Lands (Understanding Climate Change)

Name that Tree (Making a Classroom Set of Leaves/Learning to ID Trees)

The Forest is Our Home (Learning about the Biodiversity of our Forests )
Activities will be correlated to the NEW Alabama Course of Study for Science!
Dates:
Wednesday, July 19th and Thursday, July 20th
Location: AWF Headquarters at Lanark in Millbrook, Alabama
Time:
Begin at 9 am on 7/19 and conclude at Noon on 7/20
Cost
: $40.00 which includes meals & hotel during workshop as well as workshop resources
CLICK HERE to register online for this workshop!
---