Alabama Outdoor Classroom Program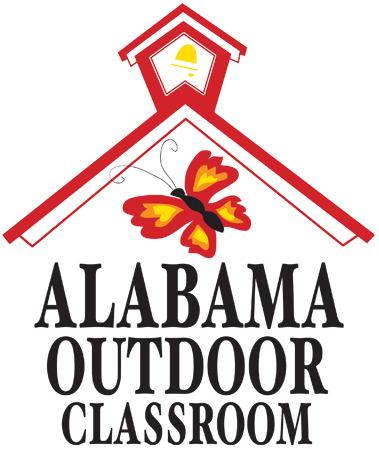 The Alabama Outdoor Classroom Program provides free technical and organizational assistance for schools who wish to create a
sustainable
outdoor classroom site to be used as an
effective
educational tool for hands-on, outdoor learning opportunities.
The AOC Program also provides step-by-step suggestions and support for the development, use and sustainability of your outdoor classroom. Click on the links below for more details.
---
If you are just getting started...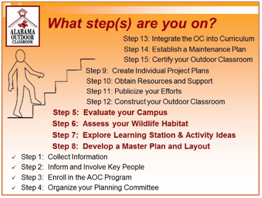 Questions?
Contact April Waltz, Alabama Outdoor Classroom Program Coordinator, at 256.882.9183 or
aprilwaltz@alabamawildlife.org
.
---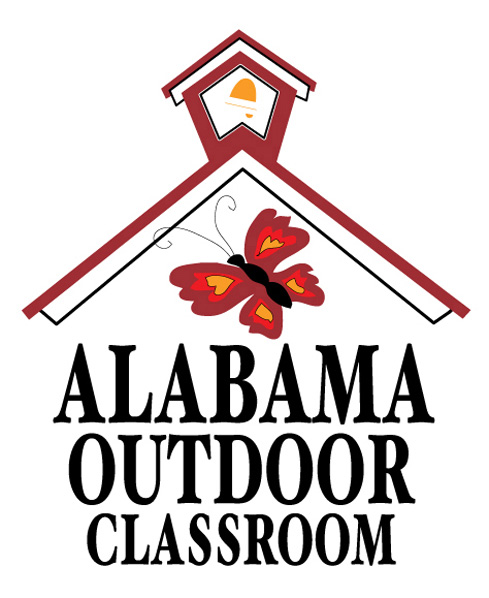 Alabama
Outdoor Classroom
Program Partners
ALABAMA POWER
FOUNDATION
THE COMER
FOUNDATION
THE CURTIS and EDITH
MUNSON FOUNDATION
THE HOBBS FOUNDATION